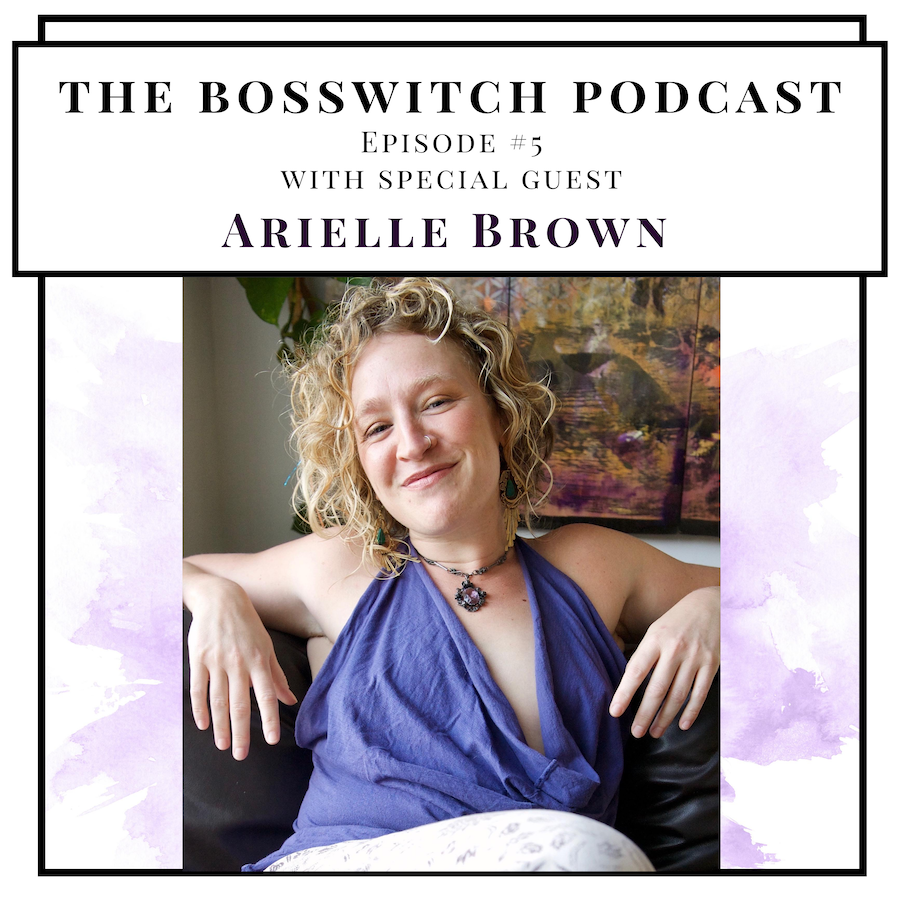 Do you feel it? Intuition speaks through the body.
In this episode, Transformational Intimacy Coach, Arielle Brown, teaches us all about tuning into the body to decipher intuitive messages, manifest our deepest desires, and cultivate bone-deep empathy. We discuss everything from creating healthy emotional boundaries and justice as an embodied experience, to Orgasmic Meditation and understanding sensation as an intuitive compass. 
If you have questions, comments, or feedback on the BossWitch Podcast, DM me (Krysta) on Instagram (@the.real.bosswitch) or email me at krysta@bosswitch.me. Apply to be a featured guest here: http://intuitive-ink.com/bosswitch-podcast-application
Highlights:
Observing and understanding polarities

How to feel your intuitive messages in your physical body

The reclamation of your sexuality

Feeling through shame and cultivating deep empathy

The effect of white supremacy on the feminine (regardless of gender)

Being in relationship with your emotions

Orgasmic Meditation

Healing trauma responses in terms of intimate relationships

Healthy boundaries vs. emotional armor
Resources:
The Art of Having What You Want
Free Gift: A 4-Part Video Series to Help You Become Receptive Your Deepest Desires
The Body Keeps the Score: Brain, Mind, and Body in the Healing of Trauma
Connect with Arielle:
Arielle's Website: www.ariellebrown.com
Instagram: @the_intimacy_catalyst
Facebook: https://www.facebook.com/intimacycatalyst
Medium: https://medium.com/@ariellebrown
Connect with Krysta:
Facebook: https://www.facebook.com/kvoskowsky
Instagram: @the.real.bosswitch
Email: krysta@bosswitch.me
Don't miss an episode! Subscribe and listen every week.
If you loved this episode, please leave me a review!